Last night, just before midnight Australian time, the Monaco Grand Prix took place.
Drama and controversy once again were part of the highlights of the race, with Aussie Daniel Riccardo taking out the win from pole position, despite what some are saying is the most boring race of the year. 
Hamilton finished third for Mercedes, his championship lead over Ferrari's Sebastian Vettel trimmed to 14 points, while Alonso had been seventh before retiring his McLaren with transmission problems on lap 48.
Ferrari's Sebastian Vettel, race winner in Monaco last year, finished second while Lewis Hamilton, the reigning world champion, was third for Mercedes.
The Monaco Grand Prix is the one race of the year that every driver dreams of winning. Like the Indy 500 or Le Mans, it stands alone, almost distinct from the sport from which it was born. A combination of precision driving, technical excellence and sheer bravery is required to win in Monte Carlo, facets which highlight the differences between the great and the good in Formula 1.
There are still a couple more races to be held this year for Formula One.
As it stands, according to the F1 official website, Lewis Hamilton is sitting on 110 points. And with two wins for Sebastian Vettel (Ferrari), two wins for Daniel Riccardo (Red Bull Racing Tag Heuer) and two wins for Lewis Hamilton (Mercedes).
Let's see if the Aussie can take out another one!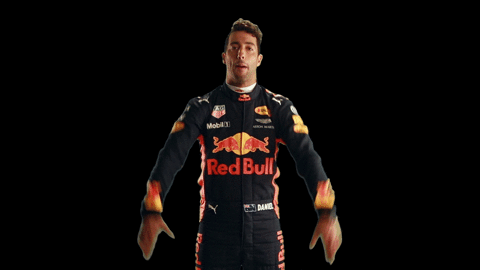 We have a book in our warehouse for all Formula 1 fans, especially Monaco Grand Prix fans:
Circuit de Monaco. Monte Carlo. The ultimate race in the Formula One calendar. When you think of Formula One, you think of Monaco. Once a year, yachts jam the harbour, celebrities fill the stands and luxury sports cars litter the streets as of thousands of people gather from across the world to watch the greatest, and one of the oldest, races in Motorsport. Monaco is glamorous, prestigious and seductive. But for the drivers, it is the most demanding race of the year. The narrow streets, tight corners and sharp elevations make it the ultimate test of driving skill. It is physically draining and mentally exhausting. Proposed today, the race would not exist but it remains the jewel in the crown for every Formula One driver. There is simply no other race like it. Win at Monaco and your name is etched in history. You will join the likes of Graham Hill, Jackie Stewart, Ayrton Senna, Alain Prost, Michael Schumacher and Lewis Hamilton. With exclusive interviews and insight from drivers and a wealth of F1 insiders, award-winning sportswriter Malcolm Folley goes behind the scenes to discover what it's really like to drive and live and breathe this iconic circuit. He reveals along the way a unique and definitive portrait of the circuit, and recreates in thrilling detail its most extraordinary weekend, when only three cars finished.
Title: Monaco: Inside F1's Greatest Race
Author: Malcom Folley
Format: Hardback / 368 pages
Price: $42.31
If you would like a copy of this great book, simply just click on the purchase link under the picture and it will take you straight to our website.
What did you think of the race? Are you a fan of F1? Are you a fan of F1 but not a fan of the Monaco Grand Prix? Let us know your thoughts.
Pitstop.